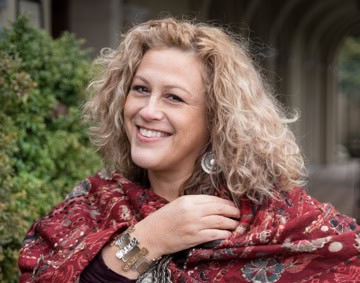 Jeanine
English, History, Academic Coaching
Subjects: English, history, study skills, academic coaching, SAT and ACT prep, Spanish
Education:
BA in Journalism and Advertising
Locations: Northern Virginia: Centreville, Chantilly, Fairfax, Burke
About Jeanine:
Jeanine has been a tutor with Tutoring For Success since 2007. Her tutoring style is conversational, interactive, and oriented towards the goal of conceptual understanding and mastery. Her personality is fun, creative, and friendly. She is an artist and a continuing learner of all things historical. Jeanine loves reading, cooking, and traveling with her family. She is always exploring the next adventure or creative opportunity.
Jeanine says she enjoys working for Tutoring for Success because of "its reputation for excellence, expansive reach, conscientious clientele and continuous training offerings."
We get great feedback from Jeanine's students parents such as:
"Jeanine has been a great tutor for our twin daughters. Not only has she helped with the girls' most important 11th grade course load but also has vastly improved their time management skills, test preparation, and structure. We feel that because of Jeanine's guidance, our daughters will be well prepared for their upcoming SAT's as well. We are very grateful for all her help!"
"Our son's work with Jeanine helped to reinforce the material (Spanish 1A) he was learning in school as well as to bridge the 6 month gap between Spanish 1A and 1B. As a result of the regular sessions, he was ready to pick up where 1A left off when the new school year started. "
"Jeanine was my son's tutor primarily focused on organizational skills and English. She helped him develop his planning skills by utilizing a calendar to plan ahead for upcoming homework and tests and also by cleaning and organizing his class binders. She also helped him develop his reading comprehension and writing skills in preparation for his English SOLs. Jeanine is a very calm and patient teacher. And she helped my son develop his skills and feel more confident."