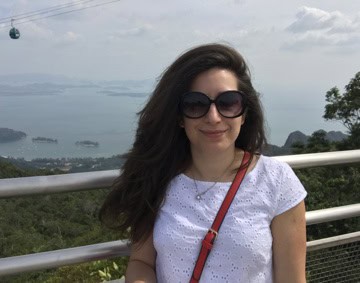 Banafsheh
Math, Science, Academic Coaching
Subjects: Algebra, Chemistry, Biology, Academic Coaching
Education:
BS in Biology, Virginia Commonwealth University
Locations: Northern Virginia: Great Falls, McLean, Vienna, Fairfax
About Banafsheh:
Banafsheh has been tutoring with Tutoring For Success since 2007. In addition to tutoring, she coaches students with time management, organization, motivation, and efficient study skills.
Banafsheh's tutoring style: "With over ten years of tutoring experience, I have learned that each student is different. My tutoring style is learning what style is best for the student. Everyone does not fit the same mold. I believe that it is important to spend time at the beginning with a new student to see what works best for him or her."
Fun facts about Banafsheh: She loves traveling and trying new foods. She is always searching for a good travel deal. She would love to visit every country at least once in her life!
Banafsheh enjoys tutoring and working with Tutoring For Success because she has the pleasure of working with many different kinds of students.
Banafsheh's students have given her excellent reviews:
"Banafsheh is knowledgeable and engaging – a particularly effective tutor." (HC)