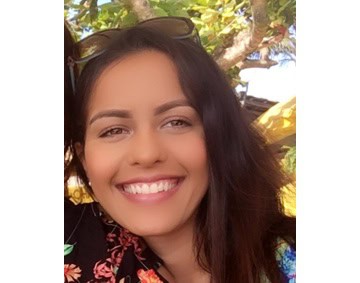 Subjects
Math: Algebra, Geometry, Pre-calculus, Calculus; Chemistry
Education
Bachelors in Engineering, Federal University of Lavras
Master of International Business Administration 
Locations
Northern Virginia, including Arlington, Falls Church, Alexandria, Vienna, Fairfax; Washington, DC
About Graciele
As a child growing up in Brazil, Graciele witnessed how her mother, a biology teacher, successfully helped many students. This inspired Graciele to live by her example from an early age. During college, she was selected to tutor her classmates in Calculus 1-3, Thermodynamics, and Analytical Chemistry. In 2007, she became a teacher at a renowned institute teaching math to classes as large as 120 students. She received her Bachelor of Engineering in 2011 and has since been working in the U.S. as a full-time tutor. She also holds a Masters in Business Administration.
Graciele specializes in Pre-algebra, Algebra 1 and 2, Precalculus, Differential, Vector, and Multivariable Calculus and AP Chemistry. She loves what she does and is committed to her students' success. She enjoys finding several ways to explain something until it clicks for her students. She views effective tutoring as translation work; she begins with something extremely complicated for her students and "translates" it into a language they can understand. She has a genuine love for math and science, and she brings passion, fun, and enthusiasm into her work with students so that they can view these subjects in a positive light.
Graciele enjoys singing, playing the guitar, traveling, watching movies, and several other hobbies.