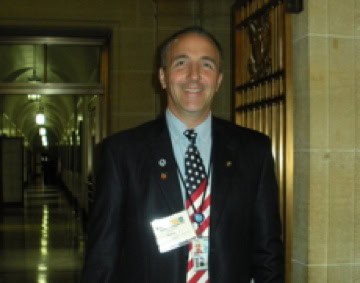 Pete R
Math, Science, History, Latin, Test Prep
Subjects:
Math (Grades 3-12, Algebra (I and II), Geometry, Pre Calculus, Calculus)
Science (Physics, Chemistry, Biology, Geosystems)
History (World, US)
Latin
Test Prep: SAT, ACT, SSAT
Education:
B.A. degree, Environmental Science, University of Virginia, 1986
Minor, Astronomy, University of Virginia, 1986
PhD degree, Atmospheric Science, Colorado State University, 1999
Locations:
Virginia (Manassas, Fairfax, Vienna, Falls Church, Burke, Alexandria, Herndon, McLean, Arlington)
Maryland (Bethesda, Silver Spring, Cheverly, College Park, Bowie)
About Peter:
Dr. Peter R. is a meteorologist managing the planning for fire weather forecasting and lightning detection technology as well as the Small Business Innovation Research program within the Office of Science and Technology at Headquarters National Weather Service (NWS).  From 1986 to 2007 he was a U.S. Air Force officer managing major weather system program acquisition, operations and technology transition.  He then spent 18 months with SRA International, Inc. helping the Office f the Undersecretary of Defense for Intelligence develop staff,  policy and procedures for the tagging, tracking and locating of terrorists.  Pete joined NWS in 2009, and helps support DHS and FEMA operations in addition to normal job.  Pete has been an active member of the National Weather Association (NWA) since 1991 and has also been a member of the American Meteorological Society (AMS) since 1985.  Pete has submitted posters and papers on topics ranging from high resolution forecast models for urban environments to the use of lightning data in winter storms.  Pete received many high level individual and organization awards during his AF career; he received the NWA Member of the Year Award in 2007 for his long-term support as Chief Editor of the Digest.  Over his 33 year career as a meteorologist in the Air Force and NWS Pete has led support to air defense and space operations, aided with major fire and hurricane/typhoon incidents, been involved in major contracts affecting weather support, and managed the integration of new weather products from satellites and computers into mission support for defense of Kosovo and Republic of Korea.
Dr. R. has tutored off and on since he attended high school, and joined Tutoring For Success in 2011.  He loves to discuss weather topics with his students to get them excited about math and science, and he will often make the strong links between what students learn and their future careers.  He has a wry sense of humor and is very patient with all his students; he develops a strong bond with both students and parents to ensure effective learning.