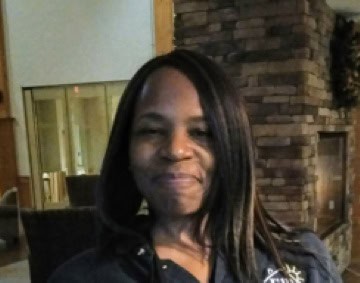 Subjects: Reading, English, and Math for Elementary and Middle School Students
Education:
BA in English                         North Central College
Locations: Northern Virginia: Alexandria, Annandale, Falls Church, Springfield, Arlington
About Teresa:
Teresa has been a tutor with Tutoring For Success since 2016. She  taught middle school special education for four years. Teresa believes in offering variety and making learning fun as much as possible, and uses each tutoring session to help decide how to approach the next session.
Teresa held a wide variety of jobs in addition to her work in the field of education, including sales, customer service, local government, publishing, elder care, and work as a nanny. She started studying Spanish in her spare time because she always wanted to learn it. She is also an aspiring author and blogger.
Teresa says she enjoys working for Tutoring for Success because it keeps her teaching skills refreshed and it's so rewarding to see your student's progress and growth as well as those light bulb moments.
We get great feedback from Teresa's students parents such as:
"Teresa has been a pleasure to work with! She easily developed a nice rapport with my teenage daughter and worked very hard to help her! She was great! Thank you Teresa!"
"We never imagined how much of a difference finding the right tutor would make. Teresa has become a total game-changer. Over the year and half she has been working with our son, he has not only made tremendous (well-documented) progress in his reading and writing skills, he has become remarkably more self confident, which has translated into many other areas of his life.
Teresa always finds new ways to make her sessions fun and engaging. She has really taken the time to get to know our son on a personal level, and incorporate his unique interests and motivations within her lesson plans. She is patient and encouraging, while at the same time challenges our son to stretch beyond his comfort zone and get to the next level. Teresa is more than just a tutor; she is a mentor."