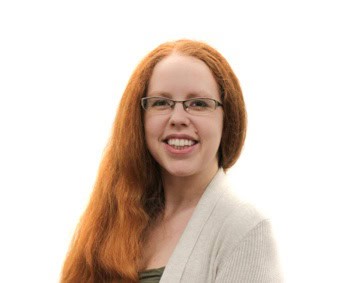 Elizabeth V.
Algebra, Geometry, Trig, Calculus, Physics
Subjects: Algebra, Geometry, Trig, Calculus, Physics
Education:
MS in Physics                         College of William and Mary
BS in Physics                          James Madison University
Locations: Reston, Herndon, Sterling, McLean, Vienna, Fairfax
About Elizabeth:
Elizabeth has been working with Tutoring For Success since 2016. Her role as a tutor started early in life when she began helping her younger sister in her classes. She continued gaining experience as she casually tutored peers in high school and college, and she further honed her tutoring skill set when she formally taught lab classes as a Teacher's Assistant in graduate school.
Elizabeth's specialties are physics and all mathematical subjects. She is also happy tutoring chemistry and biology, and is capable of assisting with other subjects as well. During her tutoring sessions she reinforces good academic habits, such as efficient studying methods and test taking strategies.
When tutoring a student, Elizabeth first reviews previous work to identify the areas that need the most improvement, and she asks the parent and student what they think the biggest weaknesses are. This helps her sessions have the most impact by focusing on the most important issues. After she has identified these targets, she then works with the student by asking questions, leading him through the problem while stimulating critical thinking. Elizabeth analyzes whether her student's troubles are due to comprehension of the subject matter or to difficulty testing on exams.
Elizabeth loves video games and animals. She is level 40 in Pokémon GO, and one of her two cats plays fetch! Her favorite movies are How to Train Your Dragon and The Little Mermaid, and both movies leave her in tears at the end (every time).
Elizabeth enjoys enabling students to achieve their "ah-ha!" moment. Taking material that was once obfuscated and clarifying it for a student is extremely satisfying for her. She also enjoys the opportunity to be a STEM ambassador, and to help instill in her students the same love and passion she has for math and science.
Elizabeth's students and their parents gave us glowing reports:
"Thank you for quickly arranging Elizabeth to tutor my son. I would like to put in a "five star" review for her. She walked in the door with a lot of catch up on her hands. She was flexible with staying extra time and squeezing in a couple of extra days before my son's big quarter test after some quizzes did not go so well.  She interacted very well with my son who is feeling a lot more confident with the material now. I greatly appreciated her efforts.  It will also be great that she can tutor Pre-Calculus and Physics going forward."