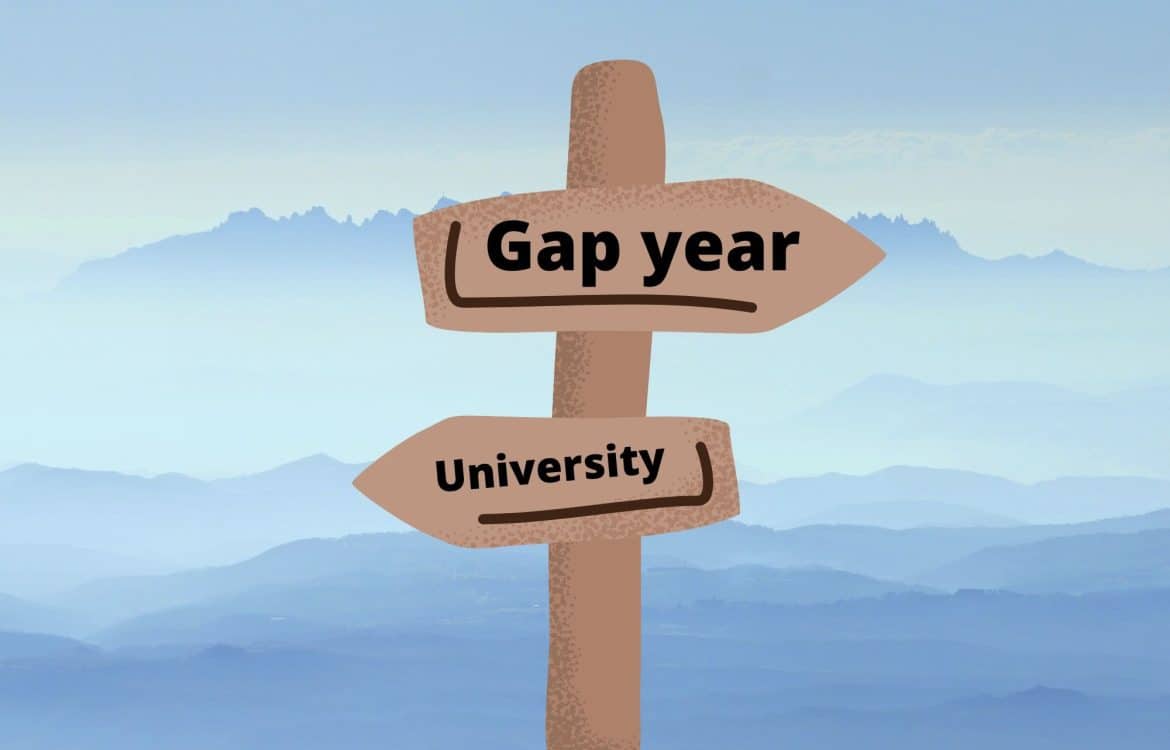 How to Choose a College and Gap Years
If you have a teen who is in 10th or 11th grade, there is a good chance that you have been planning for college. Since there are thousands of colleges in this country alone, and some students aren't ready for college right after high school, there are many choices to make. Where to start?
Future Goals
Some students choose their paths early. They have a career in mind and maybe even some colleges in mind. While it is a good idea to look at colleges that match their interests and goals, keep in mind that many students change their career goals once they get to college. So it is beneficial to choose a college that has diverse options and majors. Students who don't know what they want to do yet may want to explore liberal arts colleges. Others may pursue their interests and gain life experience by planning a gap year before college.
Type of College
You can narrow down choices by size of student body, size of classes, fraternities and sororities (yes or no), sports focus (yes or no) city, suburb or rural location, and distance from home. Some colleges specialize in internship programs to gain practical experience along the way. Some colleges have core requirements and others have none. Also, look into the college's commitment to helping students find summer internships and future jobs. To find out what makes each college stand out and the flavor and vibe of each college, read 
Fiske Guide to Colleges 2023
. To look at colleges that are a little different than the norm, read 
Colleges That Change Lives: 40 Schools That Will Change the Way You Think About Colleges
, which highlights colleges for students who learn differently.
Special Needs
For students who have a 504 plan or IEP in high school, it is important to seek accommodations in college. The student should submit a written evaluation that has a diagnoses and recommended accommodations to the Office of Disabilities and discuss accommodations with staff before they arrive on campus. Typical accommodations include distraction-reduced testing centers, notetaking assistance, and assistive technology. You can find out from a college's website about extra services that they offer. Some colleges offer only basic accommodations to satisfy the anti-discrimination law, but other colleges offer more, such as executive functioning coaching, study skills courses, and one-to-one check-ins. According to Joan Wittan from 
College Consulting Collaborative
, students who have been receiving accommodations in high school should not wait to see if they need help before going to the Office of Disabilities. To stay on top of things, they should ask for the accommodations that have been useful and then fade them if they are not needed.
Supportive Colleges
There are two colleges in the U.S. that specifically offer support to students with diagnosed learning disabilities, ADHD, Executive Function Disorder, or Autism: 
Beacon College
 in historic downtown Leesburg, Florida, and 
Landmark College
 in charming Putney, Vermont. Both of these colleges offer summer programs as well.
College Readiness
Students need more than academic success to succeed in college. They need to be able to manage their lives independently, including waking up on time, doing their laundry, managing medication, and handling money. Importantly, they need to schedule all the extra time in between classes to study and complete work on their own. Many college courses have an expectation of putting in 2-3 times as much independent study and work time as in-class time per week. This means that by senior year, college bound students should be so independent that parents barely see them. They should be contacting teachers independently, be comfortable with life skills, and practice good food and sleep hygiene. It is also a good idea for them to attend a summer program for a couple of weeks or more to practice being away from home. Help your student (at any age) become more independent by reading 
The Self Driven Child
 by William Stixrud and Ned Johnson. Students who are still very dependent on their parents to make their lives run smoothly may not be ready for college and may choose to have a gap year.
Gap Year
During the past few years, gap years have become more popular, and there are so many options. Students can split up the year into work experience, community college (with a coach to improve academic and organizational skills), travel, community service, or pursuing interests in creative ways. For help planning gap years, there are gap year consultants and gap year fairs. Joan Wittan recommends applying to colleges before the gap year and requesting a deferral. This way, your teachers and counselor will be able to write better recommendations, your academic record will be on file, and you will be ready to go after the gap year.
Virtual Accommodations
Tutoring For Success is one of many services that offers virtual
academic coaching
and tutoring for college students. This service can help students manage executive functioning skills, balance academic life with social life, and work with a mentor to help with the college transition.
College Visits
There is nothing like a college visit to check out the vibe of a college and whether you can picture yourself there. Ideally, no one should attend a college that they haven't visited first. Be sure to visit classes, coaches, religious or other groups, and meet with other students, in addition to attending the information session and tour.
With the proper research, most students should be able to find a good fit college or work experience after high school. However, the first choice may not ultimately work for some students. Luckily, we can be flexible and change our minds, by transferring colleges, taking a semester off, or changing other life choices. Since teens and young adults are continuing to mature into their 20's, the right fit may take some time. But the effort is worth it.
By Cheryl Gedzelman, President, Tutoring For Success