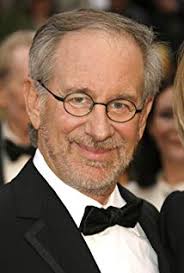 Steven Spielberg – A Success Story
Did you know that Steven Spielberg was making movies his entire childhood? His high school grades were poor, so he didn't get into his top choice of film school; however, he became the most commercially successful filmmaker in Hollywood history.
In the Washington metro area, which boasts some of our country's top school systems, our students excel. They continue to excel at top colleges. Their homework loads are intense, as are extra-curricular activities and sports. Are our children taking the time to figure out what they truly enjoy and are good at? Many students already know that they want to study engineering or computer science. How do they know this? They had to have been spending joyful hours at the computer or building model rockets. Perhaps the debate team encourages some students to pursue law. Perhaps volunteering for a campaign awakens a passion for politics.
Encourage your children to pursue their interests and discover their passions. Do not discourage your child from an extra-curricular activity because it will take time away from homework. What you accomplish outside of school is just as important as getting good grades. Moreover, succeeding in sports, extra-curricular activities, or paid or volunteer work improves self confidence, which translates into succeeding in school as well.
August is the perfect time for kids to find their passions and explore whether any of these passions can lead to promising careers. As parents, you can start the conversations about what excites your children, and help them start their journeys towards self discovery.